Great Hacks to Make Headhunting an Effective Exercise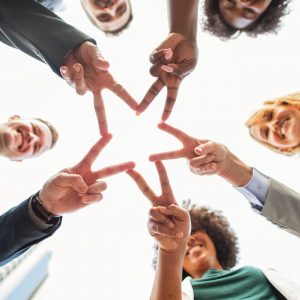 Headhunting is one of the most helpful recruitment tactics as it lets recruiters and appointment executives to target high aptitude applicants. By itself, headhunting is the ideal way of staffing for recruiting managers. But, in spite of how efficient the method is, a few recruiters implement it as it is considered very difficult to get right. Here are some great hacks to make headhunting an effective exercise –
Thoroughly Researching the Target Candidate
Expectations of headhunting are usually very high. So, the headhunted must present a list of notable applicants to the employer. In the process of headhunting, there is an inherent need to identify professionals who are not only fit for the job but exceptional at what they do. Make sure to give the appropriate feedback to the client as well.
Forming a Relationship with the Candidate
From the applicant's viewpoint, headhunting is strange when the process is unnecessarily stretched out. Approaching someone with a perfect job prospect may come off as tricky, so headhunters need to consider a delicate approach. Here's how the relationship should be formed –
The head hunters must first introduce themselves and the company they represent
Discuss the reasons why they have chosen the candidate to be a part of the company
Speak about the company's recent achievements and aspirations
Speak about the importance of the job position being offered
This will cause some curiosity in the candidate being targeted, making them more optimistic and open to the job offer.
Consistently Following Up on the Candidates
Getting rebuffed by a candidate is a common occurrence in a headhunting procedure since most people tend to stick to their position instead of trying out new things. However, it's vital to nurture a relationship and continuously follow up with these candidates as they may change their mind in the future.
Avoid Being Condescending to the Candidate
Headhunters have a tendency of being very condescending towards candidates. Even though this is usually true only for lower-ranked specialists, that doesn't mean that the headhunter should assume knowing what candidates should and should not do. Headhunters should always be excited to get the opportunity to work with professionals while still allowing some space for the professional to understand the offer in hand.
Verify Everything on a Candidate's CV
Another terrific headhunting advice that can save headhunters a lot of pain with the client is confirming that all the information listed on an applicant's CV is true. Even though not everyone lies in their CVs, countless people do lie regarding the time they have spent at a job and the skills they have. To steer clear from having to confront the applicant or the client regarding such matters the headhunters must make sure that they confirm all the information on a candidate's CV. An effort should also be made to talk with the references mentioned in the CV before the interview.
Headhunting can be an effective recruitment tactic given that it is done with attention to both the candidate and the client.
Reshali Balasubramaniam
Head of HR, HR Counselor and adviser at https://jobpal.lk and EFutureTech Systems. Submit your resume online and be contacted by prospective employers.