Going for Online Recruiting? Here are some Do's and Don'ts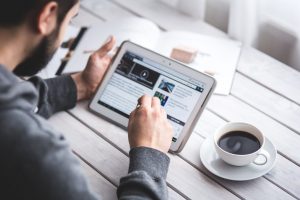 Online recruitment has come a long way. From being a taboo hiring process, it has now become the most convenient and the most efficient when it comes to using all the powers of the internet to link eligible people with appropriate jobs. Consequently, online recruiting has become extremely competitive as companies increasingly try to influence a pool of applicants through a large number of internet mediums using techniques such as job referrals, networking, social media, and so on. Here are some essential Do's and Don'ts in the process of Online Recruiting –
DO – Using Video Content
Content is king of the internet and videos are the leading form of content that recruiters must use to attract potential candidates.
DON'T- Think Short-Term
Avoid fighting one recruitment battle at a time. Always plan long-term. As the economy improves, the warfare for talent is quickly escalating and if a company wants to have the finest workers working for them, they better implement long-term company strategies that not only oversee the recruitment of top talents, but also cultivate a culture of excellence and innovation within the company.
DO – Use Social Media
Social media is one of the must-have tools in a company's armory that can be cheaply and efficiently used with great effect. Considering the fact that there are minimal financial expenses involved in social media hiring, absolute attention must be paid to this tool in terms of brand-building and initiation of progressive conversations with possible employees.
DON'T – Stop Networking
Offline or online, networking and the authority of referrals in online recruitment must never be undervalued. Networking continues to be one of the most central tools for recruiting.
If the recruiter knows who they need to hire, simply writing the job explicitly for them and sharing it within known networks is sometimes all it takes to find the right candidate. Referrals not only help in finding applicable candidates, when the correct networking platforms are used they can help companies secure a long-term employee.
DO – Pre-Employment Evaluations
Do not presume that every capable candidate on paper is as able practically. Sieve out the banter in one on one interview. Use practical questions and based on the answers, start your pre-employment evaluations. These questions should include –
Reasoning ability tests to evaluate how intelligent the applicants are
Character tests to determine their compatibility with the standard company culture
Recreations of job-specific complications that a worker might face in the office on a day-to-day basis, to evaluate their problem-solving skills
The biggest DO in the recruitment process is to clearly define what recruitment results the company actually needs, something that would help the organization grow. Only then can the process of finding the perfect candidates that match company expectations can begin. Lastly, their recruitment must be entirely based on the assessment results. Online recruitment has indeed opened a lot of doors for a lot of aspiring professionals. It is now the duty of the recruiter to use this tool innovatively and cost-effectively while still securing good hires.
Summary
Online recruitment can be a great medium to draw the right candidates, if you can exploit it in a proper manner. While you need to follow guidelines like making use of video content and social media or going for pre-employment evaluations, things like staying away from networking or making short-term plans should be avoided.
Reshali Balasubramaniam
Head of HR, HR Counselor and adviser at https://jobpal.lk and EFutureTech Systems. Submit your resume online and be contacted by prospective employers.