A brief guide to making your organization structure better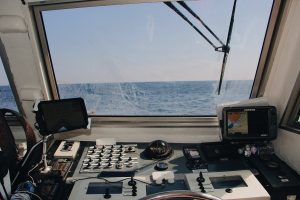 It goes without saying that effective leaders flourish in an organizational structure that nurtures inventiveness. Hence, it is the duty of entrepreneurs to shift their emphasis from rigid hierarchical structures and focus on empowering the right members of the workforce in the best possible way. Here is a brief guide to making your organizational structure better –
Giving ownership, entitlement and a sense of proprietorship to every worker
Ownership transpires within your organizational framework only when there is a sense of collective ownership and responsibility from top to bottom. If rights are not shared then the organizational structure becomes self-serving and not self-empowering. Workers want a sense of proprietorship, responsibility and most importantly a feeling of belonging to a collective cause. That's what motivates them to do their best. Without that, getting a 100% from every worker irrespective of their job title is not possible.
Ownership binds every member of the team together, making them answerable for their judgments and actions. For workers to take effective ownership of their actions, they must unmistakably be made aware of their expectations as well. They also need indicators where growth is assessed. A lot of major companies employ certain key performance indicators (KPIs) that help in evaluating employee efficiency and progress. Ensure that all the necessary factors of professionalism are used in this analysis. When an employee serves in the right role and his or her accomplishments are celebrated therein, the organizational structure of a company instinctively thrives.
Building trust and dedication in the workforce
The backing required to positively realize organizational objectives is achieved by cultivating relationships founded on trust and dedication. The organizational structure of a business can worsen when certain factors of the structure are not addressed. These include
Having an open communication policy
A management team that follows up with every worker
Developing a sense of accountability in the workforce
Consistency of performance
Genuine company concern for employee interests
All of these factors are crucial to fostering a sense of trust and kinship in the work force. Thus, building trust has to be a deliberate action from the upper echelons of management, not something left to destiny.
Finding common ground
Workers tend to work with people who they see as comparable to themselves. When an organizational structure of a company provides a welcoming atmosphere with shared objectives, a sense of cooperation is naturally bred. Finding common ground aids in the positive quest of these collective ambitions. The organization must nurture a shared principle so that the workers can understand why they work for the organization, why it exists and why their daily attendance and contribution is important. You as a manager need to outline and share the overall objectives of the organization. But most importantly, the team needs to make it their own.
Does your company possess an organizational structure that backs the commercial objectives you are trying to reach? Incorporate these 3 crucial practices into your day to day administrative policies and notice the change in no time.
Summary
A good organizational structure always acts as a wonderful breeding ground for effective leaders. For the betterment of the organizational structure, entrepreneurs need to promote the sense of collective leadership amongst workers. It is also important to inculcate dedication and trust within the workforce, and ensure that the employees find a common ground.
Reshali Balasubramaniam
Head of HR, HR Counselor and adviser at https://jobpal.lk and EFutureTech Systems. Submit your resume online and be contacted by prospective employers.